Church School classes for all ages begin at 9:30 am throughout the church campus each Sunday.
Preschool classes meet on the ground floor of Mullin Life Center. Elementary age children (grades K-5) meet on the third floor of the Corl Building. Youth classes (grades 6-12) meet on the third floor of the Memorial Building. See adult class information below.
If you're not sure where to find a meeting location, enter through the Welcome Center at the corner of North Elm and Fisher Park Circle. A greeter guide will be available to help.
Praying the Psalms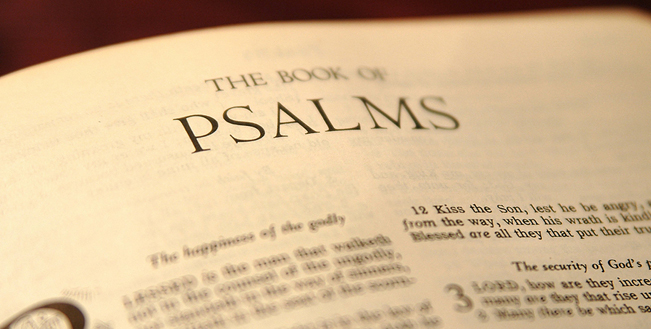 The Psalms model for us honest ways of talking to God. They are a guide to prayer. The Psalms are, in fact, the only part of the Bible that is clearly formulated as human speech, packaged ready to be put directly into our mouths. All the rest of the Bible represents God's speaking to us — directly, in the prophets; or less directly through the history of Israel, or the gospel narratives, or the wise sayings of Proverbs. Only the Psalms are formulated as prayer, as human words to God.
Throughout November, Gerald Donnelly will lead a class focusing on the variety of Psalms and how we might, through the Psalms, speak our minds and hearts honestly and fully before God.
Hosted by YMBC, the class meets in Redhead Hall, located beside Memorial Chapel, Elm Street side of the church.
---
Contact Rachel Sommers for more information.
Other adult classes
Agape
Meets in the Garden Room, Smith 124.
Nov. 5: Maggie Turner will discuss caregivers.
Nov. 12: Fred Horner discusses the Reformation.
Nov. 19: Larry Bowden discusses his experience as an African-American member of a mostly white congregation.
Nov. 26: Class will join YMBC in Redhead Hall.
Commitment
Meets in Blair Hagan Room (Memorial 100) behind Memorial Chapel.
Nov. 5-19: Joins Faith, Community Action class (see below).
Faith, Community, Action
Meeting room varies.
Nov. 5: Larry Morse speaks on housing disparities in Guilford County; meets in Virginia Gilmer Room located behind the Sanctuary.
Nov. 12: Graham Holt speaks on the criminal justice role in structural racism; meets in Virginia Gilmer Room located behind the Sanctuary.
Nov. 19: Jennifer Schall, from The Partnership Project, will speak on disparities in health access in Guilford County; meets in Blair Hagan Room behind Memorial Chapel.
Nov. 26: Class will not meet.
Gather
This class for young adults meets in Memorial 200. Gather on Facebook
Homebuilders and Faith Matters
Meets in Myers Loyalty Room (Smith 239) behind the Sanctuary.
Nov. 5: Shelley Zuraw leads a discussion of the history of art.
Nov. 12: FPC member Ashley Staton leads.
Nov. 19: FPC Member Laura Dotson leads a discussion of art forms and creativity inspired by The Divine Dance.
Nov. 26: Class will not meet.
Seekers
Meets in the Vaughn Conference Room (Main 125), beneath the Sanctuary.