Adult Christian Formation
The understanding of God's grace in our lives and the fellowship that occurs through this exploration is daily source of inspiration for many of us. At First Presbyterian Church, our members are active in this pursuit of understanding. We gather at 9:30 am on Sundays for studies and classes, and we have groups that meeting during the week for study and to spend time together.
Church School
Visit our Church School page for details on current studies in all Sunday classes.
A visit from Kathy Izard
Wednesday, Nov. 1, 7 pm, Mullin Life Center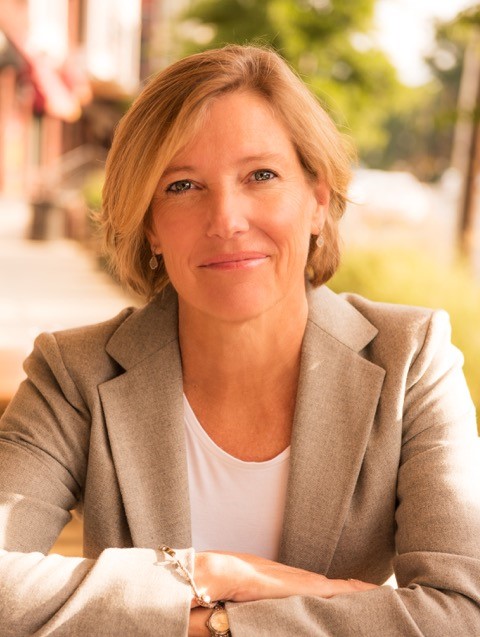 Kathy Izard was a graphic designer, mom of four and volunteer at a Charlotte soup kitchen when she met Denver Moore, co-author of Same Kind of Different As Me. That meeting changed the course of her life and led her to building housing for Charlotte's homeless. She will share her inspiring and motivational story of faith, family and friendship. Join us to hear her journey to build housing for Charlotte's homeless. Mullin Life Center, 7 pm. Copies of her book The Hundred Story Home are available for $15 at the Welcome Center and during reception & book signing 6:30-7 and after her presentation. Attend and receive 1 Passport sticker. Bring a non-church member friend and get a second sticker.
The Gospel Accoding to Mark
Thursday, Nov. 16, 7 pm, Sanctuary
A Dramatic Recitation of Mark in the King James Translation by John Robinson, local teacher & actor.
An offering will be received in support of Peacehaven Community Farm, First Presbyterian Church, and to cover the expenses of the evening.
Lunch & Learn
This new monthly lunch after worship in the Garden Room includes sub sandwiches & drinks, $5.
Please RSVP: Rachel Sommers, 336.478.4722 or rsommers@fpcgreensboro.org.
Oct. 22: Yes You Can! FPC Plus
Learn how to access FPC's member community on the web, set up your profile, email your small groups, etc. Led by FPC members John Phillipi & Cheryl Crago.
Nov. 19: New Communion Hunger Project
On PC(USA)'s Hunger and Homelessness Sunday, learn about hunger in our community and a new initiative from Wake Forest School of Divinity. We will get an overview and discuss Fred Bahnson's book, Soil and Sacrament. Fred is director of the school's Department of Health, Food and Well-Being. He is an author, theologian, social justice advocate, TED Talk presenter and gardener who seeks to partner contemplation and action.
Gather (young adults)
In our Gather groups, Young Adults fellowship together, study together, pray together, and serve together.
Gather Small Group 1
Mostly for those who are married with young children. Group 1 meets every other Wednesday in member homes beginning Sept. 13. Child care is provided by the members of the group.
Gather Small Group 2
Mostly young professionals without children. Group 2 meets every Wednesday at 7 pm. Each week will alternate between faith discussion at The Traveled Farmer and fellowship around town.
Gather Bible Study
Meets on Sundays at 9:30 am in Memorial 200 to discuss the way Scripture forms, informs, and transforms the way our faith as we in the world. FPC pastors lead the group, which will study the book of Genesis.
Gather Serve
We will address food insecurity in our community. We will support all those suffering from food shortages when we participate in Greensboro's CROP Walk on Oct. 15. We will serve at Hot Dish & Hope, FPC's free dinner for the hungry, on Nov. 14.
Connect with these and other Gather opportunities: Contact Lara Musser Gritter, lgritter@fpcgreensboro.org.
Church School classes
Visit our Church School page for details on current studies in all Sunday classes.
Adult Music Groups
First Presbyterian offers many musical opportunities for adults, including Chancel Choir, Rejoice! Ensemble, and two Handbell Choirs. Visit our music page for more information and to register.
Congregational Care groups
See our Congregational Care page for information about support groups and prayer groups.
Elder-led small groups
Invitation to John
Tuesdays, 7-8 pm, Cannon's Solarium. Led by Walt Howell & Doug Key
Invitation to Genesis
Second & fourth Wednesdays beginning Oct. 11, 6:30-8 pm, Virginia Gilmer Room. 
Led by Hilda Courter & John Vanderwerff, based on the study by Peter Enns.
Blessedness & Forgiveness
Second & fourth Tuesdays beginning Oct. 10, 4-6 pm, Myers Loyalty Room. 
Based on Marjorie J. Thompson's The Way of Forgiveness & The Way of Blessedness. 
Led by Susan Devaney, Cheryl Crago & Dottie Blanchard.
Sabbath-Keeping
First Mondays beginning Oct. 2, 7:30 pm, member homes. 
Led by Elizabeth Bostian & Andrew Spainhour.
Companions in Christ
Every other Wednesday beginning Sept. 13, 4-5 pm, member homes. Led by Gay White.
Second & fourth Wednesdays, 2:30-4:30 pm, Fred Horner Quiet Center. Led by Evelyn Edwards.
Second & fourth Wednesdays, 6:30-7:30 pm, Fred Horner Quiet Center. Led by Atim Idika.
Presbyterian Women Luncheons
Lunch is held the second Monday of the month at noon in Mullin Life Center. Get your ticket ($8)by the Wednesday prior to each lunch: 336.478.4799 or receptionist@fpcgreensboro.org.
Oct. 9: The Reformation at 500
It's been half a millennium since Martin Luther nailed his theses to the church door. Senior Pastor Sid Batts will take us on a fascinating journey through our Reformed heritage. We also will honor members of Deborah's Dining and Discussion circle.
Menu: Gourmet chicken salad & other salads with croissants. Get your ticket by Oct. 4: receptionist@fpcgreensboro.org or 336-478-4799.
Nov. 13: St. James, our Sisters in History
The women's group from St. James Presbyterian, celebrating its 150th anniversary this year, will join us for a special program on our shared faith journey. St. James was founded by former slaves who had been members at FPC. Speakers will be FPC resident historian Betty K Phipps and a women's leader from St. James. Our congregations will worship together Sunday, Oct. 29, in our Sanctuary.
Menu: Parmesan-crusted chicken & Caesar salad. Get your ticket by Nov. 8: receptionist@fpcgreensboro.org or 336-478-4799.
Dec. 11: A Child's Christmas Story
Program: Children from FPC's Weekday Preschool Center will present The Christmas Story. Women from Parkway Baptist Church will be our guests, and we will honor members of Community Service.
Menu: Chicken cordon bleu & winter salad. Get your ticket by December 6: receptionist@fpcgreensboro.org or 336-478-4799.
Presbyterian Women Circles
Deborah's Dining & Discussion
Third Mondays, 11:45 am, Garden Room.
Led by Ginny Hayes & Darlene Young
Mary and Martha
Second Mondays, 10:30 am, Blair Hagan Room.
Led by B.J Williams & Sue Harden
Hearts and Minds
Third Mondays, 10 am, member homes.
Led by Betty Jo Forney
Sallie Huss (formerly Rachel)
Second Mondays, 10:30 am, Myers Loyalty Room.
Led by Gail Derkasch
Ruth and Naomi
Third Tuesdays, 10:30 am, Blair Hagan Room.
Led by Anne Cox
Small groups
Monday Evening GIFT (Growing in Faith Together)
This GIFT group is for women ages 20s-30s. It meets in members' homes. Contact Aimee Scotton at 854-7770.
Currie Library Book Clubs
Currie Library has two book clubs that meet monthly between September and May. One group meets on second Mondays (except December) at 10:30 a.m., and the other meets on second Tuesdays at 1:30 p.m. See our 2017-18 reading selections.
Presbyterian Women Circles
All women are invited to join a Presbyterian Women Circle. Circles meet at various times to accommodate as many people's schedules as possible. Contact Rachel Sommers, 336-478-4722 or rsommers@fpcgreensboro.org, for more information about circles or check our calendar for this month's meetings.
Wednesday Morning Men's Fellowship Group
On Wednesday mornings, a men's group meets at 7:30 am in Blair Hagan (Memorial 100). Contact Wil Courter to learn more.
Community Service Group
These ladies meet for fellowship and a devotional while hand-crafting blankets, lap robes and more items that are distributed every year to people in need in our community and beyond, 10 am on Wednesdays in the Garden Room, Smith 124. Contact: B.J. Williams, 336-288-8601, Hannah Britt, 336-288-9289, or Nancy Jewson, Well-Spring coordinator, 336-288-0333. During the summer, the group meets once a month.
Almanah Get-Together
Almanah, the newly organized group for widows at FPC, meets at a restaurant for lunch or dinner occasionally, so if you are looking for fun and fellowship, you are welcome to join us. Contact Becky Peters, becky_p@bellsouth.net, for information about upcoming events.
Women's Wednesday Bible Study
Wednesdays, 7:30-8:30 am, Garden Room. Led by Betsy Harrington, betsyharrington@triad.rr.com.
Angels: A Biblical Study of God's Ministering Spirits
Wednesdays, 4-5:30 pm, Main 125. Led by Peggy Rice, based on Hebrews 1:14.
Faith & Fellowship
Thursdays, 9:15-10:45 am, Myers Loyalty Room. A relaxed group for study and fellowship. Contact Leigh Jones, ljones0206@gmail.com.
Grace on Fridays
First & third Fridays, 9:30 am, Fred Horner Quiet Center. Led by Rev. Dolly Jacobs. Fall topic is Of Mess and Moxie by Jen Hatmaker
Spiritual Practices
Third Fridays, 7:30 pm, member homes. A relaxed group; bring snack & beverage. Coordinated by Christie Mitchell, cbmitchell81@gmail.com.

Adult CE Staff

Christian Formation on FPC Plus
Search our complete list of groups on our FPC Plus database.